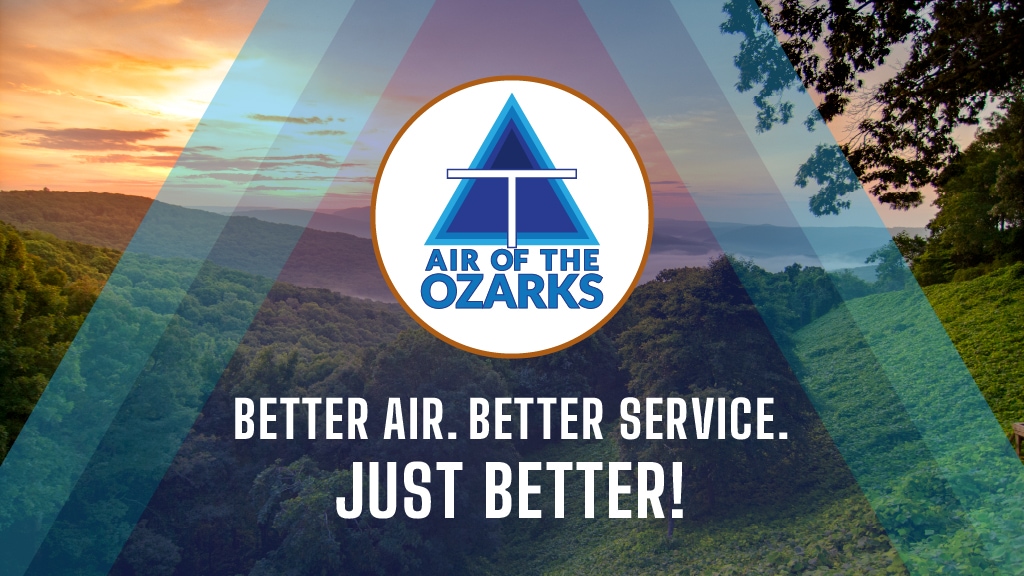 At Air of the Ozarks, we operate our business guided by Christian principles. Creating a healthy, comfortable home is the top priority for all families we serve. We take great care in making sure that your house remains livable and safe at all times with our services!
Air of the Ozarks ownership has 23 years experience in the commercial and residential construction industry. Making homes a better place to live while creating a safe, healthy, and comfortable environment for offices and office buildings. Our owner's hands-on experience ensures you receive high-quality services.
We believe that by working together, we can provide the best customer service for you and your family.
We operate on two beliefs: first is helping our customers cut costs on their comfort while being true and honest to our promises; second is helping them get the level of comfort they need and deserve.
OUR PRINCIPLES
Our approach to your HVAC system is based on three principles: health, comfort, and efficiency/longevity.
We operate our business focusing on quality and integrity. We believe it's our responsibility to give you all the information and options to help make an informed decision.
Our team's priority is to keep you and your family comfortable in a safe environment, giving you peace of mind. We proudly serve all of our customers with honesty and integrity while maintaining the highest standards of excellence.
We guarantee an efficient and long-lasting system, clean and fresh air, top-notch service, timely billing, and friendly customer care with our services. That's why you can always expect us to have your best interests at heart.
THINK OF US AS YOUR GO-TO HVAC COMPANY!
Our company takes pride in maintaining a strong presence in our community, and we believe that if anyone deserves to be trusted, it's us and our HVAC services.
We are confident that with our team, you will always have the best service. And with this promise, we will ensure that your experience with us will exceed all of your expectations.
At Air of the Ozarks, we deliver high-quality HVAC products and services throughout the Northwest Arkansas area.
FAMILY-OWNED AND OPERATED HVAC COMPANY YOU CAN TRUST
Put our 23 years of experience to work for you!
As Northwest Arkansas natives, the owners of Air of the Ozarks Heating & Air Conditioning have always been dedicated to serving Northwest Arkansas with trusted HVAC repairs and installation services for all residential and commercial clients. We understand your HVAC system is a major investment. That's why we want to make sure you're getting the best possible service on it!
If you're having trouble with your comfort system, our licensed, insured, and bonded contractors will provide efficient, cost-effective repairs. Our team is here to ensure that your system runs smoothly to keep you comfortable in your home and business.
At Air of the Ozarks, our mission is to provide BETTER AIR AND BETTER SERVICE. We believe the system in your home should be running at its peak performance, providing your family with the healthiest air and a comfortable environment. Your system operating efficiently is of the utmost importance.